President's Message
HGU IN THE AGE OF GLOBALIZATION
Toshimasa Yasukata, President of Hokkai-Gakuen University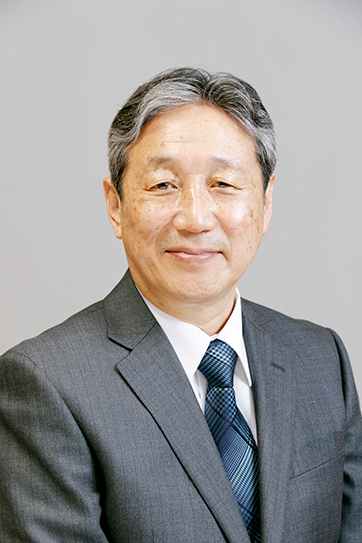 Hokkai-Gakuen University (HGU) was established in 1952. The school motto is "Pioneering Spirit," a motto going back to 1885 when the Hokkai School of English was founded in order to nurture people capable of developing Hokkaido.
Ever since its foundation, HGU has continued to expand, becoming the largest private university in Hokkaido. Today it possesses five faculties (Economics, Law, Engineering, Humanities, and Business Administration), five graduate schools offering Master's and Doctorate Courses, and a graduate Law School. Over 85,000 men and women have graduated from HGU, and many of them are active throughout Hokkaido in the areas of administration, politics, law, commerce, education, industry, and others.
As a regionally oriented university, HGU has devoted most of its energy to the nurturing of local leadership in Hokkaido. But the target of HGU's education can no longer be solely the development of Hokkaido and the training of regional leaders. A regional outlook, or even a national outlook, is outdated in this age of globalization, and a focus on one's own region or country must be broadened. Now our outlook should be global in order to meet global standards. Global standards are the common frame of reference within which all human activities, including higher education, should be performed. The university curriculum must also be revised so as to meet the needs posed by the process of globalization.
The motto "think globally, act locally" is perhaps a feasible slogan for HGU with its strong regional roots. In this age of globalization, a global mode of thinking is absolutely necessary, even for those living in small towns far from provincial or national capitals. One of my greatest aspirations is for HGU to produce students with a global outlook, ready to meet global standards. While we are proud of our graduates who are acting locally, we must make more efforts to train every student in global thinking so that they can engage in global activities in the future.